Ideas
IDEA・03
Innovative package for Tofu, "Salt-off Cup"
contributing to the reduction of salt intake
Healthy Life Expectancy - Prevention against Lifestyle-related Diseases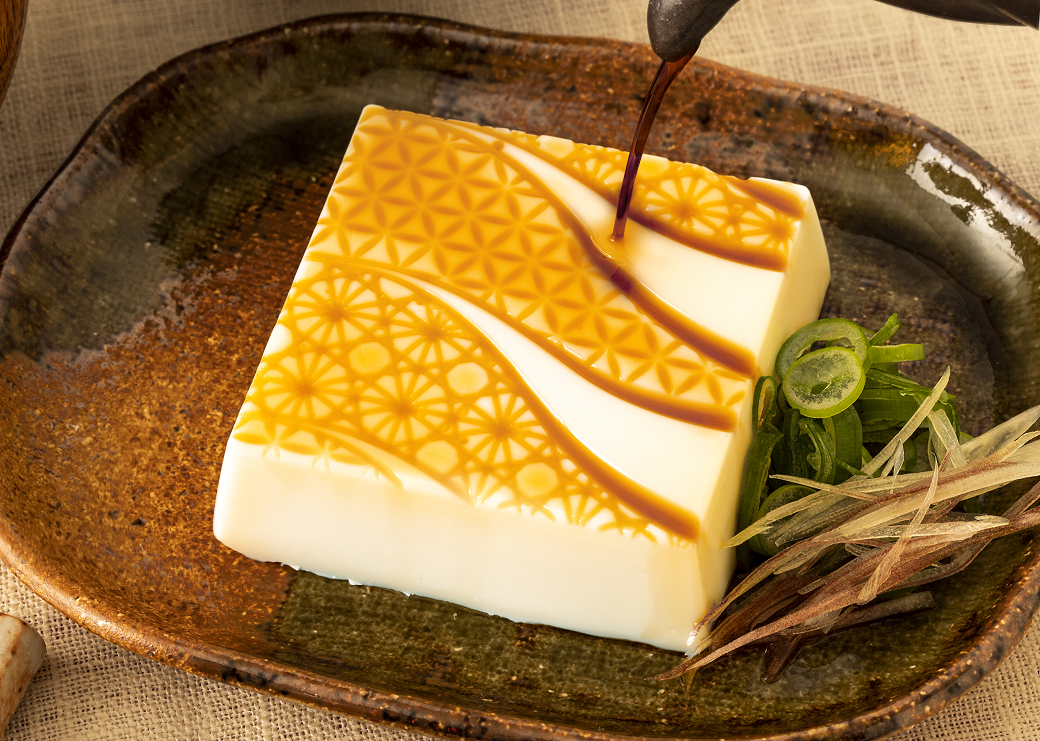 Outline
Japan is a well-known country for its longevity, but there are still some health risk factors causing Lifestyle-related dieases, one of them is excessive salt intake.

Toyo Seikan group developed Innovative package for Tofu, "Salt-off Cup" that contributes to the reduction of salt intake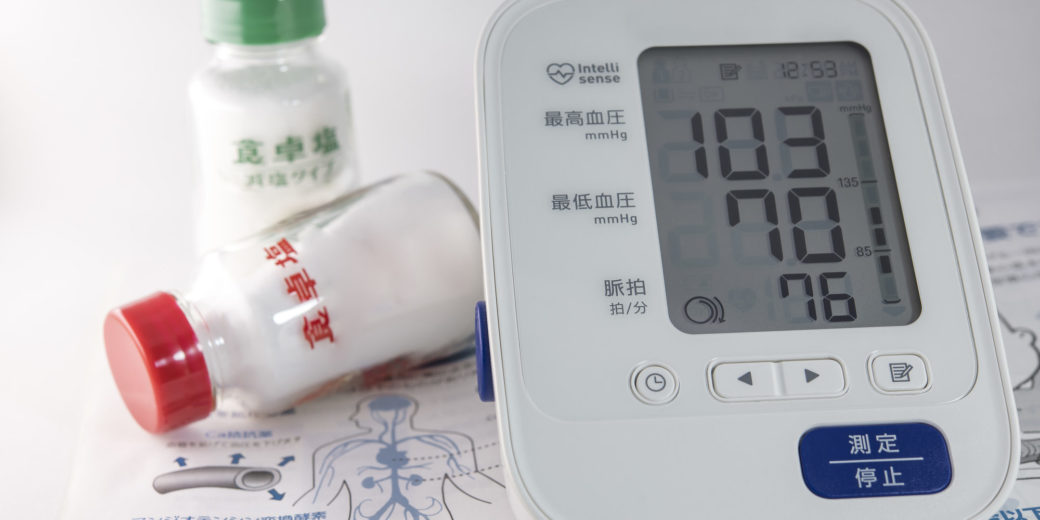 Challenge
Healthy Life Expectancy - Prevention against Lifestyle-related Diseases
According to the "Summary of the Results of the 2018 National Health and Nutrition Survey" published by the Ministry of Health, Labour and Welfare, Japan, the average salt intake of Japanese people was 10.1grams a day. The daily salt intake recommended by the World Health Organization (WHO) is less than 5 grams and less than 6 grams by the Japanese Society of Hypertension, so it can be said that Japanese people consume too much salt.

Excessive salt intake can lead to stroke, myocardial infarction, heart failure and arrhythmia. People become more aware of the necessity to reduce salt in their diets, but the time-consuming and difficulty of measuring make it difficult to take concrete measures.

So, Toyo Seikan group develops and proposes a packaging solution that allows people to easily and happily reduce salt intake.

Solution
Innovative package for Tofu, "Salt-off Cup"
"MEASURABLE" - the tofu package
The first type of "Salt-off Cup" is designed for use as a scale that shows the pouring amount of liquid seasoning at a glance, such as "1 tablespoon" or "1/2 teaspoon. The design is uniform in shape, stackable, and transparent, making it easy to visually check the amount. By adding the measuring function on a disposable package, we can reduce not only burden of washing dishes, but also "oneway"packaging waste.
According to our survey (*1), 49.2% of the respondents do not have, do not use, rarely use, or are not sure if they have a measuring spoon at home. This means the lack of health conciousness during cooking. With a little ingenuity on a package, we can help them to get into the habit of measuring and to achieve both "good taste" and "good health.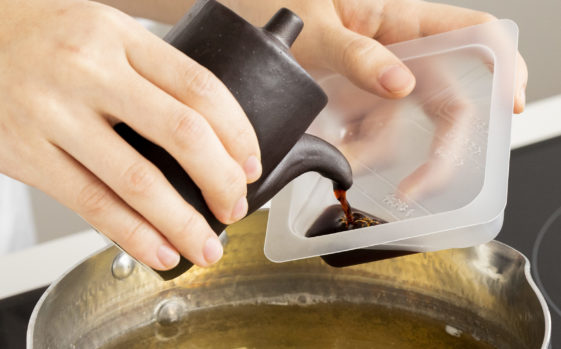 "VISIBLE" - the numeric hollows on tofu
The second type of the product has "dimples" in the numeric shapes, "1", "2", and "3". The "1", "2", and "3" shaped " hollows" on the tofu itself are designed to hold exactly 1cc, 2cc, and 3cc of liquid seasoning respectively. This helps you to recognize the poured amount, even if you usually pour soy sauce on tofu by eye. To know the actual usage of seasoning improves your consciousness on reducing salt.
This cup also makes it fun for children to get into the habit of measuring while being in touch with numbers. In a preliminary experiment, results showed that after utilizing our packaging, the group of respondents with the highest soy sauce consumption saw a reduction of 5 grams. On the whole, there is an average reduction of 0.49 grams of soy sauce among respondents. In particular, respondents who usually put more than 3 grams of soy sauce on their tofu reduced it by an average of 1.86 grams.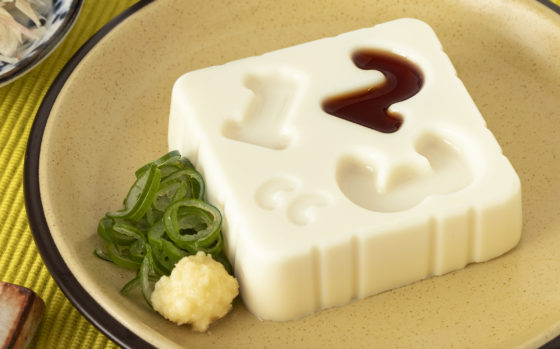 "ENJOYABLE" beatiful pattern with reduced salt intake
The third type of "Salt-off Cup" has a Japanese traditional patterned "dimple" to reduce the pouring amount of soy sauce over tofu. When 1cc of soy sauce is poured over a tofu, a beautiful pattern appears on its surface. This makes a simple appearance of cold tofu dish gorgeous, and decorates your dining table.
The patterned dimple on the top surface can spread and hold the poured soy sauce over the tofu, so that makes it possible to enjoy the tofu even with a smaller amount of soy sauce. This innovative package for tofu enables to enjoy the beautiful appearance while naturally reducing salt intake.
---
(*1) The survey by Toyo Seikan Group (a questionnaire survey conducted on the Internet in 2020 with total 6,536 men and women aged from 20 to 75)
(*2) The comparison of the poured amount of soy sauce when using a standard package and this "Salt-off Cup" with total 41 men and women in their 20s to 50s
The "Salt Off Cup" was developed in collaboration with "Oishii Kenko, Ltd.", a healthtech startup providing the recipe search and menu creation service supervised by nutritionists. In the future, We are planning to develop this product and service in collaboration with food manufacturers.